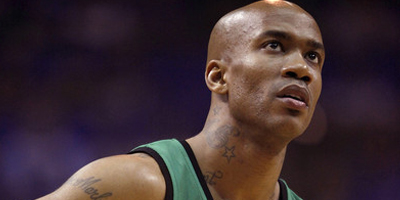 It's been a while since we've all been blessed with some odd Stephon Marbury news. So when some finally surfaced you knew it was gonna be weird, and him playing basketball in China definitely qualifies as weird news.
In the past Marbury stated that he would like to play in Italy, but I that dream looks like it will be put on hold to play for Shanxi Zhongyu of the Chinese Basketball Association instead. Just one year ago, Marbury was the second highest paid player in the league playing for the defending NBA champions and now he'll play for a fraction of his former $21 million per season salary for one of the CBA's worst teams.
Shanxi Zhongyu is currently 15th in the 17-team CBA league with a 3-9 record. Former Houston Rockets Maurice Taylor and former Juco star Lee Benson are currently the two foreign players on Shanxi's roster, and one will be cut if Marbury is signed according to Shanxi Zhongyu general manager Zhang Beihai.
This situation promises to be entertaining on so many levels.