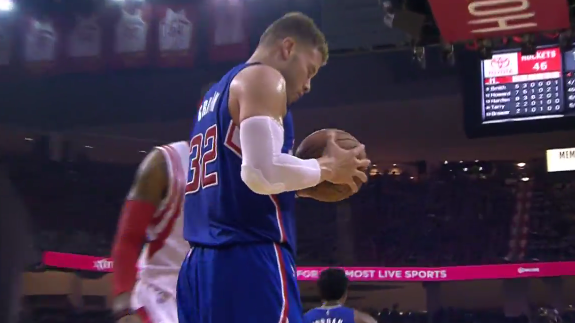 With CP3 sidelined due to a bad hamstring. Blake Griffin stepped up in Game 1 for the Clippers, notching his second triple-double in as many games to give LA home court advantage in their series against the Rockets.
"Without Chris, everybody has to step up," Griffin said. "It's not one person's job, it's all of our jobs. I think if you look at the stat sheet and the way we played tonight, it was everybody."
Griffin finishing with 26 points, 14 rebounds and 13 assists — picking up his third triple-double in eight playoff games. Not too shabby.
H/N LA Times