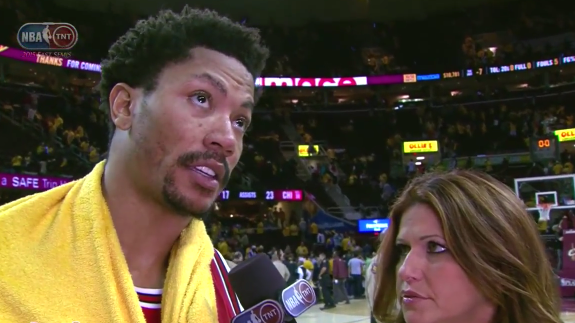 The Chicago Bulls take Game 1 on the road in Cleveland behind Derrick Rose and his team-high 25 points, five assists and five rebounds with just one turnover in 38 minutes, 33 seconds.
"We know this is going to be a battle," Rose said. "They're a very talented team that wants to go far. We have the same ambition. This is what we've been waiting for the entire year."
Game two takes place in Cleveland Wednesday night.
H/N Chicago Tribune