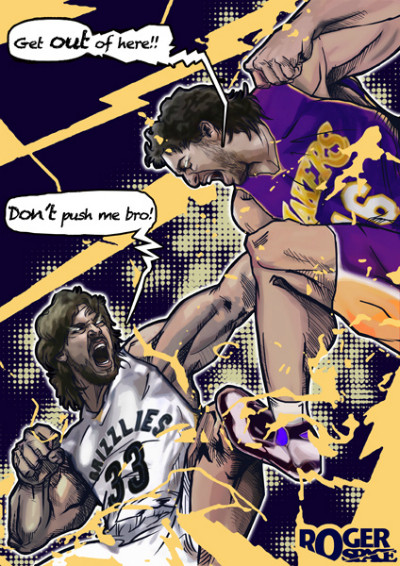 When the Lakers and Grizzlies do battle, the Gasol brothers match up is always key. They grew up in the same house and have been playing physical basketball against and with each other since they could probably walk.
With Marc only getting better and Pau on the possible decline, this battle will only intensify as the title of best "Gasol in the league" becomes an even match.  Created by Huang from Taiwan, this piece depicts the fire the brothers Gasol have for the game even when they play against each other.
See more work from Huang, here.