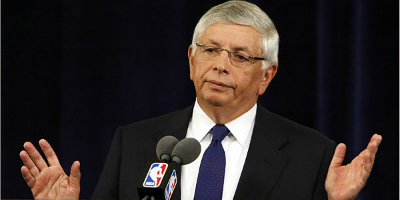 NBA Commissioner David Stern canceled the first two weeks of the season Monday, warning players and fans that the cuts may have only just begun. "With every day that goes by, I think we need to look at further reductions in what's left of the season," said Stern, who doubts a full 82-game season can be played.
Saying he was sad and sorry, Stern erased the season's first two weeks after players and owners were unable to reach a new labor deal to end the lockout. The cancellations mark the NBA's first work stoppage since the 1998-99 season was reduced to 50 games.
"The gap is so significant that we just can't bridge it at this time," Stern said. "We certainly hoped it would never come to this."
Union president Derek Fisher agreed, emphasizing that missing any games puts the season in jeopardy."This is not where we choose to be," he said. "We're not at a place where a fair deal can be reached with the NBA."
With just three weeks remaining before the start of the season, top negotiators for both sides met for more than seven hours Monday but were unable to reach an agreement. The two sides expect to remain in contact, but no additional formal talks have been scheduled.