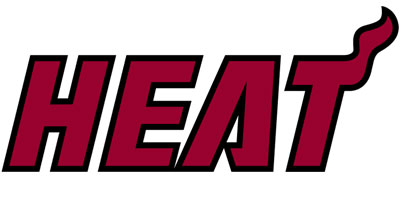 Miami Heat tops 76ers, closes in on East's fifth seed
Dwyane Wade did his usual late-game dance, got into the paint as time dwindled with the score tied and found an open Udonis Haslem, in whom he, apparently, has 95 percent confidence.
"Any time we can draw it up and get [Haslem] a look in his spot with his feet set, we'll take that," Wade said. "He's going to hit that 9 ½ out of 10 times."
How do you miss half a shot?
"I don't know," Wade said. "One of them is going to go in and out."
Fortunately for the Heat, Haslem's final shot with 1.3 seconds remaining against the 76ers on Monday didn't rim out. It stuck, and Andre Iguodala's final, desperate attempt was nowhere close, giving the Heat a 107-105 win that sealed up at least the No. 6 seed in the Eastern Conference playoffs and vaulted the Heat into the No. 5 spot…
Miami Herald


Wade, Haslem help Heat close in on No. 5 playoff seed
"Tonight was not necessarily a coach's game," Heat coach Erik Spoelstra said. "Our defense was not up to our normal standard.
"But we hung around enough."
That also is the case with the Eastern Conference playoff race, with the No. 5 playoff seed to be decided between the Heat and Milwaukee Bucks on Wednesday, the final night of the regular season.
With Monday's victory, the Heat assured itself of finishing ahead of the No. 7 Charlotte Bobcats, with no worse than the No. 6 seed, meaning a best-of-seven first-round series against either the Boston Celtics or Atlanta Hawks.
"We accomplished one thing in holding off Charlotte," Spoelstra said. "But now we have to keep moving forward."
Now there is the matter of deciding whether the Heat or Bucks will wind up with the No. 5 seed, with the Heat closing out its schedule Wednesday at AmericanAirlines Arena against the New Jersey Nets and the Bucks playing in Boston…
Sun Sentinel

One to go: Wade to Haslem a winner for Heat over Sixers, 107-105
When a team has played 81 games, they all start to feel familiar. A blowout tonight feels like a game from earlier in the month. A comeback yesterday feels like something that happened last week. No matter what happens, it feels like old hat. But I can tell you exactly what this game felt like to me. Because I was there the first time.
Heat hosting the Nets, November 14. A team that was vastly over-matched held around, and held control, for an extended period of time in a game. The Heat, instead of folding, stayed within striking distance. And ultimately, a big Dwyane Wade play made the difference in a game that doesn't feel like much in the micro, but matters a whole lot in the macro.
This time it's a dish instead of a shot from Wade, but the result was the same…
Hot Hot Hoops