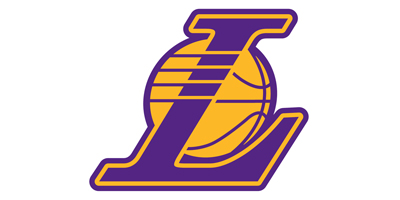 Lakers come to their own defense
It started nine months ago on a quiet day in El Segundo, aspirations of a 16th NBA championship a distant possibility, but it ended with finality for the Lakers, in a victory against their hated rivals amid a blizzard of purple-and-gold confetti.
It wasn't pretty, the teams enmeshed in a slow-speed chase to be the first to 80 points, but redemption arrived for the Lakers, an entire arena, 12 players and a 64-year-old coach who exhaled as one after the Lakers fended off the Boston Celtics, 83-79, Thursday in Game 7 of the NBA Finals.
There will be a victory parade Monday, snaking its way through the heart of a city that was broken two years ago by the Celtics but invigorated Thursday at Staples Center…
LA Times


Champs! Heart-stopping win for Lakers
Upon being handed that precious gold, Kobe Bryant raised it over his head just one time … then turned around to share it. Bryant looked back and dodged a wildly spinning and over-the-top-happy Ron Artest, the Lakers' lone newcomer who could hardly contain his joy at having helped the team so much to repeat. And Bryant quickly handed the NBA championship trophy over to co-star Pau Gasol.
Bryant was an exhausted, thankful NBA Finals MVP at the end of a remarkable team effort that brought the Lakers their second consecutive title.
The Lakers won an epic Game 7 over the 2008 NBA champion Boston Celtics, 83-79, on Thursday night at Staples Center. They did it despite a 13-point third-quarter deficit and with Bryant so scattered much of the night that his own mother said courtside early in the fourth quarter with mouth agape and eyes wide: "I can't believe it."
OC Register

Lakers' leaders shine down stretch
The moment was captured. Lakers 83, Celtics 79. The repeat championship secured. And after letting the feeling pulse through Staples Center for a joyous moment, baritone Lakers public address announcer Lawrence Tanter cut through the cheers and bellowed: "Number sixxxxteeeeeeeennnnnnn."
He was referring to the Lakers' newly minted NBA title count (now one closer to the Celtics' record 17 championships), but he might have been talking about the number on the back of Los Angeles' fourth-quarter hero, Pau Gasol.
Gasol was center court, reduced to a 7-foot weeping mess as he shared an embrace, two years in the making, with Andrew Bynum and Lamar Odom.
Gasol's toughness has been questioned ever since Los Angeles left Boston with a 39-point loss in the clinching game of the 2008 NBA Finals, but his tears Thursday were the product of his ferocity, the payoff after a rugged, seven-game fight with the physical Celtics frontline.
Gasol wiped tears from his eyes with the same hands he used to wipe blood off a jagged cut on his left shoulder as he stared down Kevin Garnett on the Lakers' final defensive possession…
ESPN

L.A. Still Runs the Game
The title, she has been defended. It took 105 games over nearly eight months, but the Los Angeles Lakers have won their second straight NBA championship and their 16th in franchise history. Their Finals opponents and ancient nemeses, the Boston Celtics, made certain that it didn't come easy. The Celts rallied from a horrific Game Six performance to suffocate the Lakers for well over half of Game Seven, throwing a major scare into all fans of the purple and gold. With a bit over eight minutes left in the third quarter, the Celtics led by 13. To that point, they had allowed the Lakers to score only 36 points all night long. Laker warrior-god Kobe Bryant was suffering through one of his worst-ever playoff outings, and for a while it seemed the team's repeat hopes would sink with him.
What followed were 20 minutes that nobody in Lakerdom will ever forget. With Ron Artest setting a tone of resistance with his ferocious D, the Lakers clamped down on the Celtics with ball pressure and ownership of the boards. Shots finally started falling – from Kobe, from Derek Fisher, from Lamar Odom and Artest, from Pau Gasol on second-chance looks. The Lakers kept hammering away at the Boston lead until it broke apart in the fourth. Exhausted and lacking depth because of the Kendrick Perkins injury, the Celtics couldn't maintain their defensive pressure and started sending the Lakers to the free-throw line. After missing seven of their 16 free-throw attempts through the first three quarters, the Lakers buried 16 of 21 in the final frame to ice the win. 83 to 79 was the final score…
Silver Screen And Roll