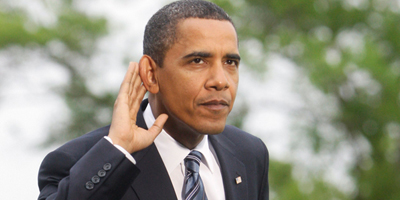 One of the biggest benefits of winning an NBA championship last year, is the obligatory visit to the White House to meet the President the this year. Especially if the President in office is Barack Obama and not that other guy that use to "run things" before.
Being a huge hoops fan, Barack Obama was probably the first President to actually watch the playoffs and finals with interest and he commended the defending champion Lakers on defeated Orlando in last year's NBA Finals for their 15th NBA title. When they visited the White House to meet me.
"Nobody exemplifies excellence in basketball better than the Los Angeles Lakers," Obama said. "I want to congratulate everybody who helped make this team what it is, from the assistants to the front office staff to the trainers and the ticket-takers, all the fans back in LA who bleed purple and gold. You all should be very proud."
The President also commended the Lakers on their efforts to help earthquake victims in Haiti.
See video of the Lakers visit to the White House after the jump.