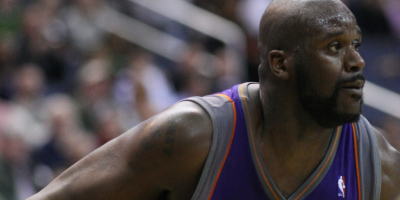 Did Shaquille O'Neal steal the idea for Shaq Vs. from Steve Nash? Totally! But in his statement regarding the issue, Shaq used his cagey media skills to side step the whole thing like he was Kevin McHale in his prime down low.
In the interest of closure, here is the statement Shaquille O'Neal has issued regarding my Arizona Republic story that he stole the idea of his reality show from former Suns teammate Steve Nash: "Steve is a good guy and was a fantastic teammate," he said. "He has made great contributions as an Executive Producer on 'Shaq Vs.' and we are all excited about the show." There you go. Take it for what it's worth.
Translation: Blah, blah, blah, I stole the Canadian kids idea and I'm bigger than him, but not his lawyers.
Via Arizona Republic