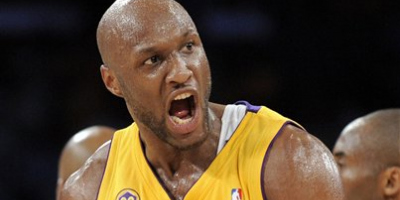 You can tell the off season is fast approaching and only 2 teams are playing basketball, when a story breaks about a grown @ss man's love of candy.
Sportswriters and fans have proposed numerous theories forLamar Odom's up-and-down play, but here is a new one: Odom's fondness for candy. In an essay titled "Â Lamar Odom, Sweet Tooth and Erratic Play," Dr. Daniel Amen writes that Odom's massive consumption of candy leads to a sugar high and then a crash, evidence of which can be seen on the basketball court.
If Stan Van Gundy sends Lamar Odom a case of Nerds and Swedish Berries, who could blame him.