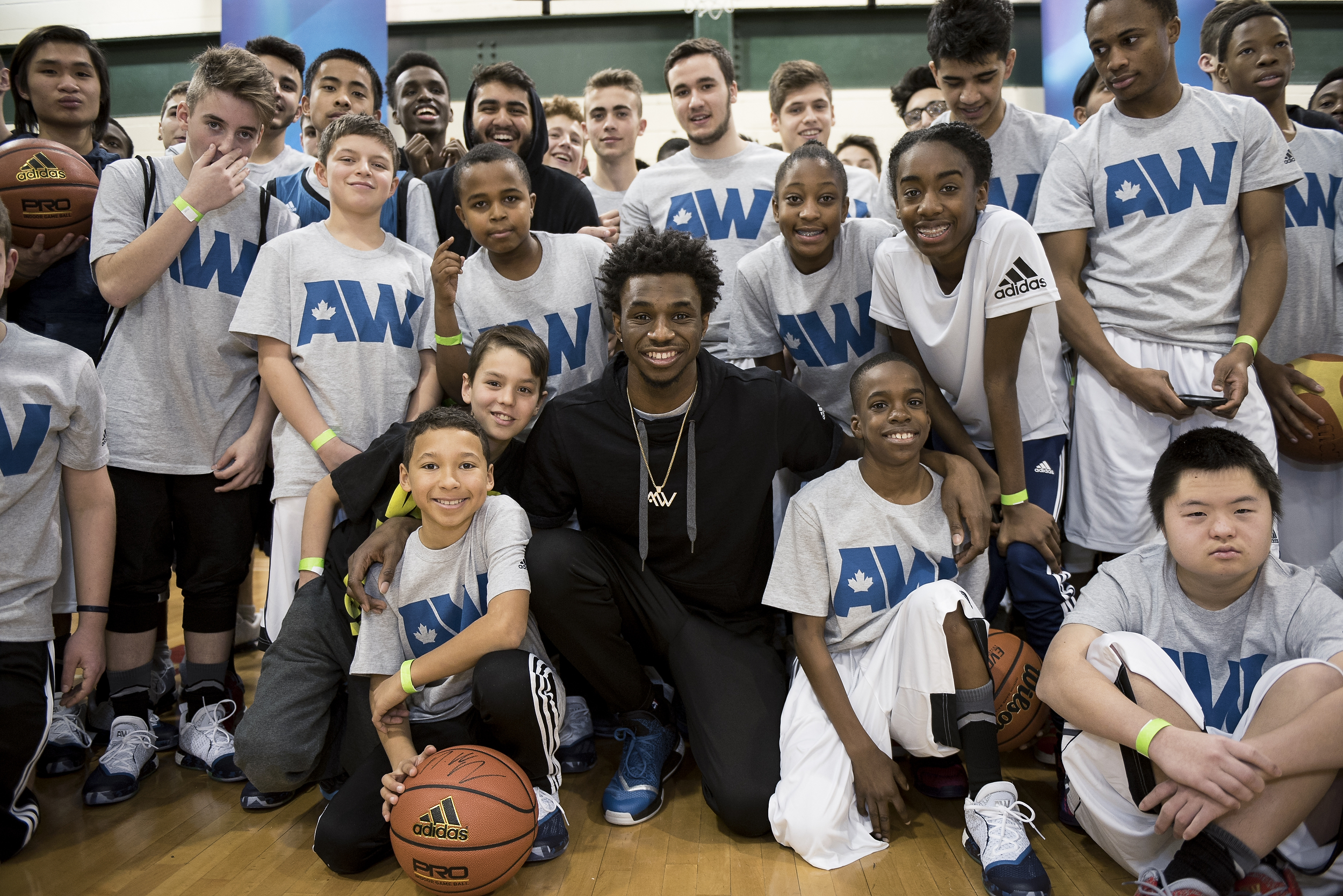 Back in the 6ix for All-Star Weekend, Andrew Wiggins welcomed hundreds of kids in his hometown for a special basketball experience and unveiled a new look Dufferin Clark Community Centre built to inspire the next generation of ballers.
Wiggins greeted fans, thanked them for their support and unveiled updated facilities that feature new hoops and a scoreboard, refurbished benches and equipment, a remodeled youth room and plenty of adidas gear.
The special give back tipped-off a unique, multi-year partnership with Andrew and the Dufferin Clark Community Centre where adidas will supply footwear, uniforms and equipment for youth basketball leagues and a lasting impression for years to come.