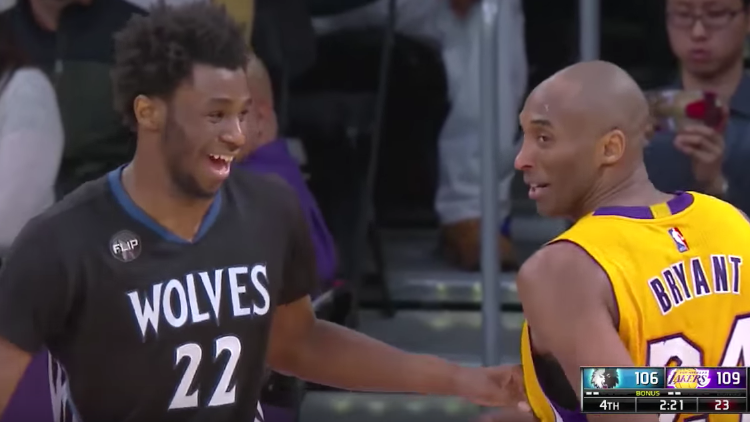 The good news was Andrew Wiggins looked great in his duel against Kobe Bryant, scoring 30 points and received high praise from the sure fired future Hall of Fame inductee. The bad news, loss number five in a row happened to the Timberwolves. More from the Star Tribune.
"Before he fouled out with 7.5 seconds left.The two players exchanged smiles and words more than once, including an exchange after Wiggins backed Bryant down, spun and scored on a turnaround jump shot over him.
"When I hit the half-spin fade, he said it looked familiar," Wiggins said, "and I said, `I got it from you.'"
Bryant attributed his performance to "just the rhythm of the game" and praised Wiggins, noting the difference a year makes while doing so.
"I was very impressed with his turnaround in the post," Bryant said. "The first year he came in the league, he was off-balance with it, exposing the ball too much. Now that one, it was textbook. Textbook. Hid the ball well, elevated well, faded well. I was impressed."
MORE HIGHLIGHTS