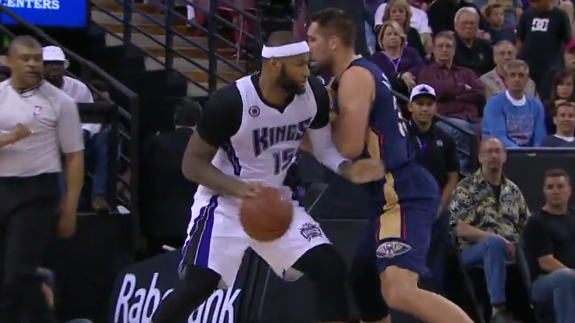 Sacramento Kings center DeMarcus Cousins got his second triple-double in a row, notching 24 points, 20 rebounds, and 13 assists in a loss to the Pelicans.
"I've never coached a guy who can put so many things into the game," Karl said. "He has a triple double, but he really has a quadruple double because he has six blocks, three steals, at least one charge, maybe two charges (drawn). So there's another 10 possessions that he gave us because of his defensive abilities."
Hall of Famers Wilt Chamberlain and Elgin Baylor are the only other players to record back-to-back triple-doubles of 20+ points, 20+ assists and 10+ assists in league history.
H/N SacBee