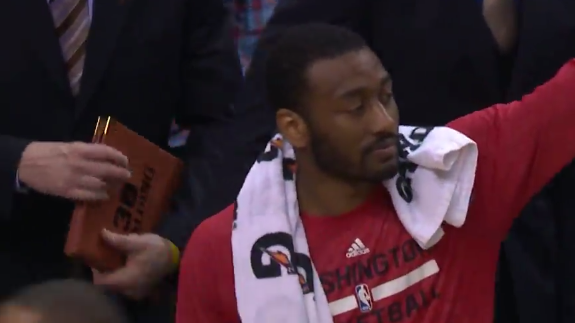 In a blowout Washington Wizards win, John Wall made up for a bad shooting night by single-handedly out passing the Knicks. Dropping a career-high 18 assists, as a team the Knicks only managed 17 assists.
"Everybody on the team was telling me to get 20," Wall said. "That's one of my goals, to get 20. But I keep falling short."
John Wall is currently second in the league behind Chris Paul in assists per game average.
H/N WaPo