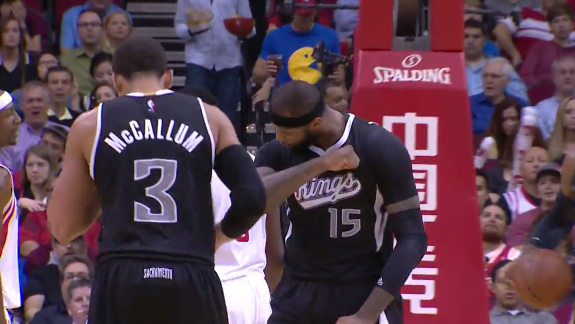 Sacramento Kings big man with boogie DeMarcus Cousins posted a monster triple-double of 24 points, 21 rebounds and 10 assists in a loss to the Rockets.
"I came in tonight knowing I needed my team to have a great chance of winning this game," Cousins said. "It wasn't a game where I could come in and try to do it all by myself. I think a lot of guys made plays tonight. A lot of guys stepped up."
This marked the third triple-double of his career while his final assists and blocks tally were career highs. That's a solid night of basketball Boogie.
H/N SacBee