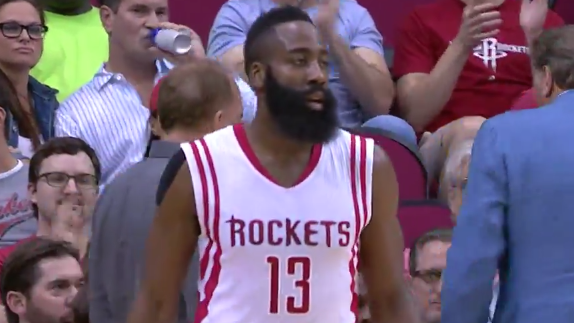 James Harden made another action filled appeal to become the 3rd Houston Rockets player to win an MVP title. Dropping a career-high 51 points on the Kings in a home win.
"He finds a way to wow our team every time he goes out there," Houston's Trevor Ariza said. "He's just so crafty and he can score so many different ways. It's definitely fun to watch."
The only other Rockets to be named MVP were Hakeem Olajuwon (1994) and Moses Malone (1979, 1982). Maybe The Beard will be next.
H/N Chron