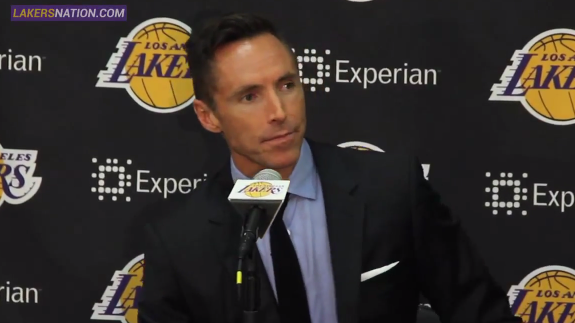 Classy to the very end. Former LA Lakers guard and future Hall of Fame inductee Steve Nash held a press conference at the Toyota Sports Center to answer questions about his retirement announcement over the weekend in a Players Tribune essay.
With 19 great season behind him which included back-to-back MVP trophies. Nash had a little regret about not winning a title, but was grateful to have such a long career with great teammates. Nash also thanked the Buss family and spoke highly of the support he received during his time in Los Angeles.
"I was treated incredibly in my time here, unparalleled level of support. I'll forever be grateful for that," Nash said on Tuesday. "I've never wanted something more and I've never worked harder and it just wasn't meant to be."
Nash leaves the game third all-time on the assist list with 10,335 assists behind only John Stockton and Jason Kidd.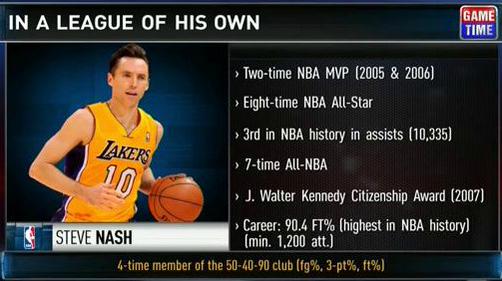 H/N LakersNation