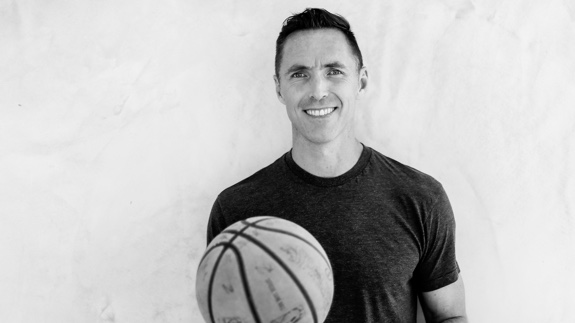 The rumour has been in the air for a while, but it is now official. After 19 years in the league with the Phoenix Suns, Dallas Mavericks and LA Lakers. Two-time MVP Steve Nash will leave the game of basketball for good.
In classic Nash style, he announced his decision to leave in a piece written for the Players Tribune titled "Life After Basketball" that you really should read. Here's an excerpt from the long read.
"I'm retiring. The greatest gift has been to be completely immersed in my passion and striving for something I loved so much — visualizing a ladder, climbing up to my heroes. The obsession became my best friend. I talked to her, cherished her, fought with her and got knocked on my ass by her.
And that is what I'm most thankful for in my career. In my entire life, in some ways. Obviously, I value my kids and my family more than the game, but in some ways having this friend — this ever-present pursuit — has made me who I am, taught me and tested me, and given me a mission that feels irreplaceable. I am so thankful. I've learned so many invaluable lessons about myself and about life. And of course I still have so much to learn. Another incredible gift.
I will likely never play basketball again. It's bittersweet. I already miss the game deeply, but I'm also really excited to learn to do something else. This letter is for anyone who's taken note of my career. At the heart of this letter, I'm speaking to kids everywhere who have no idea what the future holds or how to take charge of their place in it. When I think of my career, I can't help but think of the kid with his ball, falling in love. That's still what I identify with and did so throughout my entire story."