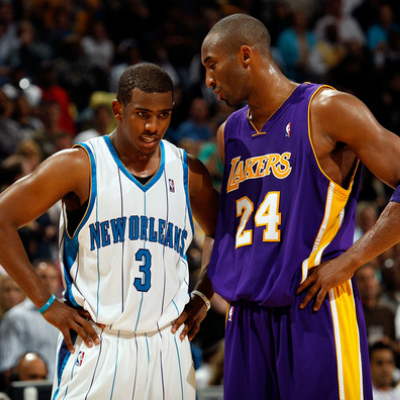 Didn't see this one coming. Sources tell ESPN.com's Marc Stein that the LA Lakers have agreed to trade Pau Gasol and Lamar Odom in exchange for Hornets point guard Chris Paul.
The Houston Rockets also involved in the trade talks are trying to complete a deal that would then move Gasol to Houston and the Rockets' Luis Scola, Kevin Martin and Goran Dragic to New Orleans along with Odom.
Widely considered the best point guard in the game. CP3 brings with him averages of 37.1 minutes, 18.7 points and 9.9 assists a game thru six seasons. Will Dwight Howard join the Lakers next??? Stay tuned.