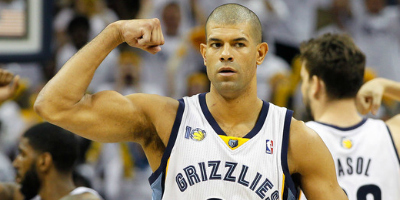 In a few hours NBA teams can speak with free agents and Miami Heat president Pat Riley has his franchise in strong position to sell Shane Battier on joining LeBron James and company in South Beach according to Yahoo! Sports.
Battier has been a primary target in free agency for the Heat, and sources say the pitch of Riley, coach Erik Spoelstra and key Heat players could ultimately confirm Battier's strong feelings about chasing a championship in Miami.
Riley sees Battier as a strong defender with an ability to hit the open shots that'll come his way playing with James, Wade and Chris Bosh. More importantly, the Heat need a guy or two that you'll actually be able to like. Am I right?