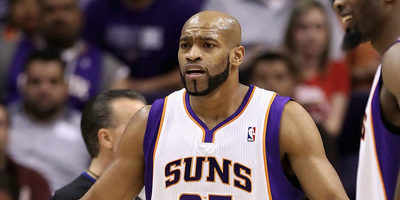 Vince Carter isn't a free agent yet, but sources close to the situation say the eight-time All-Star will be thrust onto the open market shortly after the end of the lockout.
Based on an amendment in his contract obtained by ESPN.com, Carter must be waived by the Phoenix Suns within 72 hours of the official start of free agency or his $18 million salary for the 2011-12 season becomes fully guaranteed.
The Suns, sources said, have already decided to waive Carter within that window.