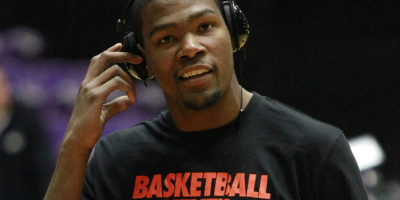 The reigning NBA scoring champion Kevin Durant is in serious discussions with BBC Bayreuth of Germany's highest pro basketball division. According to SPOX.com, Durant's agent has called the Beko BBL club out of the blue and both sides are in serious contract negotiations since. According to Bayreuth GM Manfred Schöttner, a decision could come as early as next week.
The SPOX report quoted Bayreuth general manager Bayreuth GM Uli Eichbaum as saying: "We're in the final stages of a deal and I'm an optimist. It's not looking bad."
Over the weekend, Durant told Yahoo! Sports that he was also weighing offers from Maccabi Tel-Aviv in Israel and Valencia in Spain.
H/N K1X