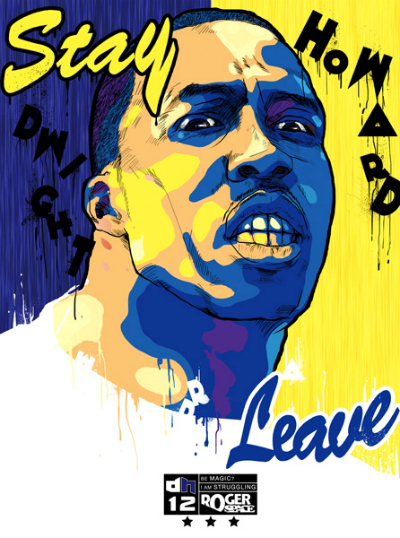 If and when a new CBA gets done. Dwight Howard will enter his last year of his contract and he'll have some decisions to make. Should he stay or should he leave the town Mickey Mouse built.
Created by Huang from Taiwan, this piece depicts the heavy choice Howard will have to make that will impact the league immediately.
See more work from Huang, here.