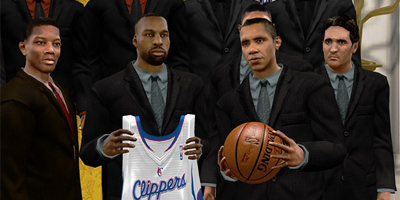 How the H-E-double hockey sticks can any basketball franchise that isn't NBA 2K survive?
For the last eleven years, 2K Sports have been masters at producing the details in a basketball game needed to make picking up your paddle an experience. This year for the first time, not only will Michael Jordan be in the game, but so will Barack Obama. How's that for authenticity?
In the retooled NBA 2K11 Association Mode, when you win the championship your squad gets to visit the White House to kick it with President Barack Obama. Yes, even if you are the Clippers this remains a possibility when you begin the season so hold tight digital Baron Davis.
Dear NBA 2K11 PS3 disc, get in my machine now!!!
H/N Complex