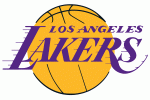 Fried avocado, death, taxes and Kobe Bryant. All these things will eventually get you and the Suns number came up.
In Game 6 of the western conference finals. Kobe Bryant dropped 37 points, six rebounds and two assists to lead the Lakers past the Suns to the NBA Finals in a 111-103 Black Mamba shooting exhibition. Artest scored 25 points on 10 of 16 shooting, including four of seven from three-point range.
The Lakers will face the Boston Celtics who defeated them in the 2008 NBA finals and will be making their 31st appearance in the NBA finals. If they repeat as champions, their finals record would be 16-15 good enough for second all-time in NBA history behind the Celtics who have lifted the Larry O'Brien trophy a record 17 times.
Game 1 of the finals begins on Thursday.