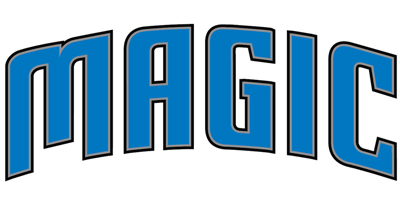 Magic accomplished rare feat in keeping Denver off the free throw line
Carmelo Anthony averages 9.35 free throw attempts per game. That's fourth highest in the NBA after Dwight Howard, LeBron James and Kevin Durant.
So it wasn't shocking that Anthony expected to get to the line against Orlando Magic on Sunday and get there often. He grew frustrated when he didn't. He glared at the referees nearly every time he drove to the basket early in the game, upset at calls he wasn't getting.
Finally, with 1:17 to go in the second quarter, Anthony drove to the hoop, scored and screamed, "Call that [expletive]" after some contact. The refs did call something, but not what he wanted. Anthony was assessed a technical foul…
Orlando Sentinel

Off-Day Open Thread: What's J.J. Redick Worth?
After his superb 23-point, 7-rebound, 8-assist effort against the Denver Nuggets yesterday, Orlando Magic guard J.J. Redick's become a hot topic today, obviously. But the talk isn't just about the numbers he posted. Brian Schmitz has broached the inevitable topic of Redick's pending restricted free agency.
To have the right to match an offer, Orlando must first extend Redick a Qualifying Offer, which ShamSports' database indicates will be $3.887 million. That figure is merely academic and does not reflect what Orlando would have to pay him, although coincidentally an annual salary of roughly $4 million seems fair for a reserve shooting guard entering his athletic prime, at 26 years old.
Orlando Pinstriped Post
Magic Take Down Nuggets
"I think that was one of our best wins of the year," Magic Head Coach Stan Van Gundy told reporters after Orlando's 103-97 victory over the Denver Nuggets Sunday evening.
"I'm really happy and proud of our guys,"Van Gundy added. "I thought that our fight and competitiveness was tremendous – that's a very tough team to play against."
The Magic overcame some defensive lapses and poor shooting in the first half and took over in the final period to earn the victory. Vince Carter, who played less than two minutes after spraining the big toe on his right foot, was replaced by J.J. Redick. Redick was more than adequate, scoring 23 points, dishing out eight assists and grabbing seven rebounds. Carmelo Anthony led the Nuggets with 26 points.
Howard The Dunk