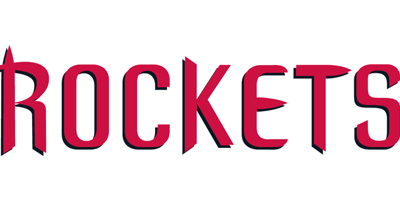 Thunder storm past Rockets
Even when the score was close, the game was a mismatch of a hungry team on the rise and one battered and shaken, its season-long goal of making the playoffs wheezing its last breaths.
The Rockets did keep pace for a while, but they were unable to hide how easily Oklahoma City was ripping through a tissue-paper of a defense, and how little chance the Rockets had to keep pace.
The Thunder scored more points than anyone has in a quarter or half against the Rockets this season, leading by 24 points early in the second quarter before coasting Wednesday to a 122-104 rout of the Rockets that snapped the Rockets' 13-game winning streak against the Seattle/Oklahoma City franchise.
"They jumped on us in every phase of the game," Rockets coach Rick Adelman said. "They were quicker. They got to the open court. They shot the ball well. We got ourselves buried.
"You can't play like that if you're trying to win games."…
Houston Chronicle


So much for Battier being easily replaceable
No motion, movement, running, effort or effectiveness. Tonight, the Thunder, a team we have beaten three times this season, made us look like a YMCA team. Durant, with Ariza on him, went to the line the same number of times tonight than the previous three games combined vs. Battier. Ariza is a nice player, but he doesn't replace Shane.
Can I explain it? No. Can I give you some stats or some advanced metric to justify him being on the court? No, I can't. Without Battier we are flat out terrible defensively, our play is awkward and out of sync. The bottom line is, without Shane, we are not a significantly worse basketball team. Our guys play harder and smarter when he is on the floor directing. I scoff at all the haters who are so eager to trade him for anything and laugh at their ignorance. I'd love to be wrong, but I wouldn't be surprised if we play .500 ball the rest of the way despite a cupcake schedule…
Clutch Fans

Game 70: Rockets @ Durants
I threw up a little when I realized that Adelman will probably have to throw Hilton Armstrong out there tonight…
The Dream Shake