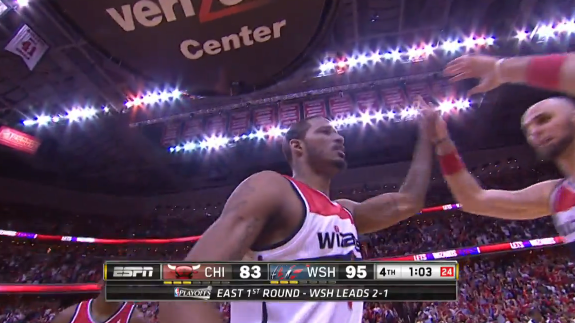 No Nene? No problem. Veteran Trevor Ariza stepped things up and dropped a playoff career high 30 points.
"I think we're a smart enough group to understand that when one of your pieces goes down you have to find ways and will ways to win, said Ariza. Tonight was my night to take on the scoring load."
Ariza also had 8 rebounds, and 2 steals in the Wizards' 98-89 Game 4 win against the Bulls to take a commanding 3-1 lead in the series.