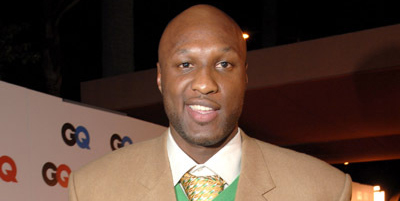 In Lamar Odom's world, 9 million reasons to stay with the Lakers is way different then having 10 million reasons to stay with them. But in Lakers owner Jerry Buss' world that Odom plays in, neither of those numbers matter at this point because the Lakers have pulled their offer of the table.
The Lakers admitted that the offer Buss presented to Odom and his representatives has been available for over a week, but that because the unrestricted free agent never responded, Buss grew upset and broke off all negotiations.

"Yes, we have taken the deal off the table," Lakers public relations director John Black said. "Talks have broken down for the time being."Black was asked if talks could resume in the future. "That's within the realm of possibility," he said.

Lakers team officials, who were not authorized to speak about the negotiations, said Buss offered Odom a deal for $9 million a season for four years at $36 million, or $10 million a season over three years for a total of $30 million.
The way this off season's been going, somebody out their will pay Odom $10 million and he's worth every penny. The Lakers should just pay up, who else in the league can play all five postions that well.