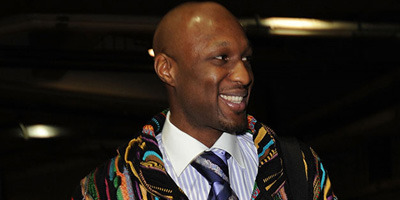 By signing Ron Artest and letting Trevor Ariza go to Houston, Lakers GM Mitch Kupckak is either sending Lamar Odom a good sign or a bad sign. Either way it's a less money sign and the Blazers could swoop in at the right price.
Despite reports that the Trail Blazers were preparing to make a major bid for Knicks restricted free agent David Lee, a coaching source familiar with the situation said Portland is more interested in the Lakers' Lamar Odom. And the source described the Odom situation with Portland as "lukewarm."
Lukewarm might be more than the Lakers will offer at this point, so lets keep our eye on the temperature of this deal.
Via The Oregonian