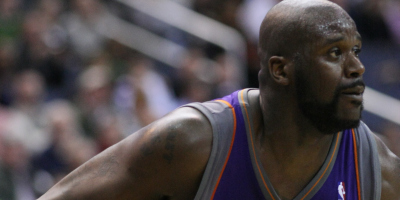 The Phoenix Suns are still interested in solving their payroll problems by shipping Shaquille O'Neal to Cleveland.
Whether getting a 37-year-old center would be enough to enlarge LeBron James' comfort zone with the Cavs and keep him in Cleveland long-term is another conversation.
The same trade was in play in February and now the Arizona Republicsays it remains essentially the same. The Suns, wanting to avoid paying the luxury tax, dump O'Neal's $20 million salary on the Cavaliers. Phoenix cuts its salary cap number by taking on Ben Wallace — who may be ready for a buyout — and Sasha Pavlovic, who is in the final year of his contract and has only $1.5 million guaranteed.