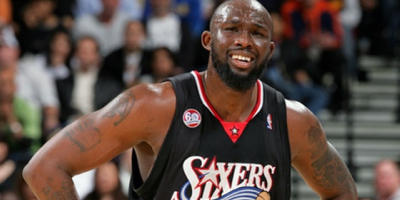 Out of all the guys on the Raptors that stand around waiting for a clear shot because they can't put the ball on the floor to create one. Jason Kapono was maybe the best of the bunch which may or may not be a bad thing for Toronto. So today, Bryan Colangelo decided to shake things up by trading sharp shooting Kapono to the 76ers for hard nose rebounder Reggie Evans.
"We are too nice, we are too nice as a group. Collectively, the group is too nice," the Raptors president said last month. "That's not to say you've got to go out and get bad guys [but] when you step on the court, you better have some fight. I think some of the guys were saying you better have some dog in you … in terms of what we're looking to do when we're addressing personnel this summer, we're going to be bringing in perhaps players with a different mentality."
With this deal the Raptors will save $1.2-million in salaries this season and $1.5-million next year. It's a good thing Reggie Evans is already familiar with Toronto's offense thanks to Vince Carter.
Via Globe & Mail