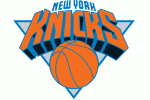 Spain's Ricky Rubio was not among the group working out at the Reebok camp in Treviso. New York is a destination very high on the 18-year-old Spaniard's list, but it is unlikely he will fall to the Knicks at No. 8.
Now it seems even Stephen Curry might not be there, either. The Davidson star, who has been quite open about his interest in becoming a Knick, has seen his stock rise to the point that he could wind up being taken by a team that trades up to a spot ahead of the Knicks. The Trail Blazers and Bobcats are said to be enamored of what Curry can bring.
The Knicks will get a close-up look at Curry on Wednesday when he visits the MSG Training Center in Greenburgh for his predraft workout. Curry will be joined by UCLA guard Jrue Holiday, in whom the Knicks also are very interested.