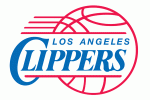 Sure the Clippers stink, but are they lazy too? Well according to a scout that spoke with ESPN's Marc Stein, they're the laziest team he has ever seen.
"I think a lot of people would say Toronto. Not me. The Clippers are the laziest team I've ever seen. I know they've had a lot of injuries, but they just don't play hard. Their good players don't play hard.

"They have enough talent to be relevant. But it looks to me like they're trying to become the Oakland Raiders, going out and getting all the guys who are on their last chance. So don't be surprised if they go after Iverson in the summer. If there's one place where [signing Iverson as a free agent] can sell tickets, it's there."
Two organizational pimp slaps for the price of one, now that's efficiency! I really couldn't tell you who's the laziest team in the league, but I can tell you who's the laziest owner in the league. I'll give you a hint.
It rhymes with Monald Gerling. 
Via ESPN