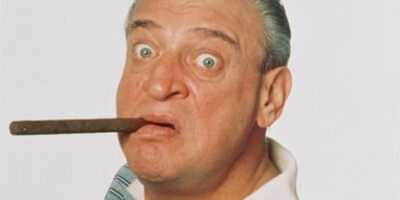 Death, Taxes and All-Star snubs. All these things can't be avoided in life but that dosen't mean we can't point out were the league messed up.
Here are the Top 5: NBA All-Star Snubs of 08-09.
 
 
5. David Lee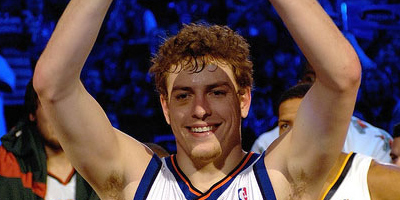 David Lee's other nickname must be Rodney Dangerfield because the "General Lee" gets no respect! With averages of 15.7 points, 11.60 rebounds, 0.9 steals while shooting a scorching 56.9% from the field which is fourth highest in the league. Lee is tied with Dwight Howard for the league lead in double-doubles with 34. Plus the Knicks are currently two games out of the playoffs and who would have guessed that.
Granted the forward ballot in the east is deep, but room should have been made to acknowledge the season / career David Lee has had thus far. I'm just sayin'.

 
4. Josh Smith


The Atlanta Hawks are 4th in the east and J-Smoove has been a big reason for that! So far this year Smith has averages of 16.4 points per game, 7.60 rebounds per game, 1.5 blocks and 1.5 steals. Maybe those numbers don't jump out at you as a stat junky, but imagine Josh Smith in a fastbreak open court style All-Star game.  
Got your attention now? 


3. Jose Calderon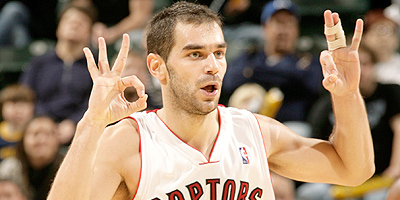 Juan Stockton hasn't missed a free-throw this season and is still one of the best kept secrets in the league. Calderon is quietly averaging 8.6 assist per game and the Raptors are not the same team without their second best player in the line up. If you mentioned Calderon as a replacement for Jameer Nelson, you'd get no argument here.
 
2. Steve Nash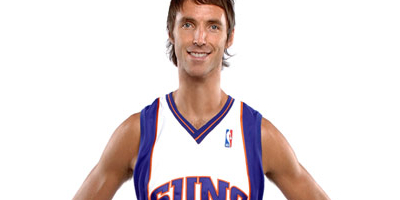 The production of Steve Nash has dropped a bit to a human 14.6 points 9.6 assists still third best in the league. But come on! The Phoenix Suns are hosting All-Star weekend and how Chauncey Billups who was out voted by 211, 138 smart fans was selected instead as a reserve is horrible!
 
1. Al Jefferson


The original Rodney Dangerfield of the league! No respect, I tells ya! No respect at all.
When former Minnesota Vikings wide receiver Chris Carter played, all he did was catch touchdowns! All Al Jefferson does for the Wolves now is put up double-doubles! Currently, Big Al is averaging 22.7 points and 10.5 rebounds a game but because he plays for the media witness protection program that is the Minnesota Timberwolves. Big Al had slim to no chance, despite this great video that showed why he should be in Phoenix.
Blame Kevin McHale, blame geography but don't blame Al Jefferson for Minnesota. 
He should be an All-Star!