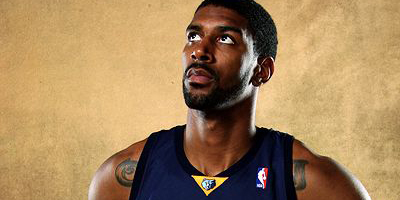 A team-by-team preview of all 30 NBA teams heading into the 2008 – 2009 season, Hooped Up style. Â 
Memphis Grizzlies
Losing games will never look so fun! This squad has a bunch of young talent that can fastbreak and finish like nobody's business. Thanks to a big assist from Kevin McHale the Grizzlies were able to nab OJ Mayo and then they were able to get Marc Gasol in the trade for his brother to the Lakers. It will be a long season for the Grizzlies again and losing with these guys hangs around like an unpaid bill.
So where does this group go from here?
Projected Starters:Â PGÂ – Michael Conley /Â SGÂ – OJ Mayo /Â SFÂ – Rudy Gay /Â PFÂ – Hakim Warrick /Â CÂ – Marc Gasol
Additions:Â O.J. Mayo, Darrell Arthur, Marc Gasol,Antoine Walker, Marko Jaric, Quinton Ross, Brent Petway , Greg Buckner, Hamed Haddadi
Losses:Â Mike Miller, Kevin Love, Juan Carlos Navarro, Jason Collins, Brian Cardinal, Kwame Brown, Andre Brown, Casey Jacobsen
Projected Wins: 22+
Team Theme Song:Â Â Guru feat MC Solaar – Le Bien, Le Mal
The good, a lot of young talent…the bad, a tradition of losing.
Overall
The young talent on this Grizzlies team has enough upside to make you puke. OJ Mayo is a bonafide creative off guard, Micheal Conley is a confident and speedy point guard, Rudy Gay can run and jump like a gazelle, Marc Gasol is a big fundamentally sound center and Hakim Warrick finishes extremely well. This team will struggle with their interior defense because they lack a shot blocker but this will improve overtime or with a defensive addition down the road. Give them time.
They won't win games, but the fastbreak in Memphis will be video game like.