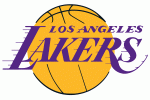 After a sub par playoff performance, Lamar Odom might be back on the block again.  Will Vladimir Radmonovic be a better fit starting with Andrew Bynum back is the question.
The issue now is making the pieces fit with one problem position, small forward . . . where Odom would have to go with Bynum at center and Gasol at power forward.

Jackson wants a shooter there badly enough to start his favorite Martian, Vladimir Radmanovic.The weakest part of Odom's game is shooting, a problem that came home to roost with Garnett backing off him.

Then there's Odom's $14-million salary, as the Lakers assume as much as $90 million in additional salary and luxury tax over the next three seasons with Gasol.

However, from the day they made the trade, the Lakers never thought they would end up paying that much, suggesting they were already thinking of moving Odom.