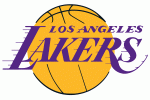 In a crazy series things went nuts again, as the Lakers hung on for a unlikely 98 – 103 win last night. The Lakers jumped on the Celtics early, leading by as much as 19 points again before the Celtics closed in at the half. Both teams were very sloppy combining for 35 turnovers.
Kobe Bryant finshed with 25 points followed by Lamar Odom who had another strong game posting 25 points and 11 rebounds. Paul Pierce had a great game leading the Celtics with 38 points and 8 assists in a losing effort that saw him go 16 – 19 from the line.
Down the strech the Lakers got very lucky and the Celtics couldn't exicute missing key free throws and turnovers. Not to mention Doc Rivers had several miss cues in the roation he had on the floor, in the dying moments in the game.
The stage is now set for a game six in Boston for either the Celtics to close out the series. Or the Lakers to force a game 7 Tuesday night. No team has ever come back down three games to one in a series to win.