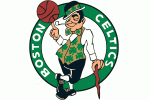 Maybe the worst playoff collapse in Lakers history, or the best playoff comeback in Celtics history.  Take your pick. Either way, the Celtics were down by 18 at the half and at one point down by a 24 point margin to the Lakers.  Despite that the Celtics clawed back into the game and pulled out a 97 – 91 victory.
Paul Pierce led the Celtics with 20 points, while Ray Allen  was a key factor down the stretch with 19 points. Lamar Odom led the Lakers with 19 points while Kobe Bryant had 17 points and shot an abismal 6 – 19 from the field.
 The Celtics now only need only one more win for the series an will have a chance Sunday night at the Staples Center.