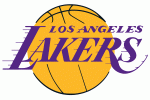 Well the chance of a sweep is gone as the Lakers won game three in the Staples Center on Tuesday 81 -87. It wasn't as much that the Lakers won the game as the Celtics gave them the game. Kobe Bryant scored an efficient 36 points and had Ray Allen looking like he was on skates all night.  Sasha Vujucic was on fire all night for a playoff high of 20 points.
The Celtics for the most part with the exception of Ray Allen offensively two thirds of the big three could not hit anything. Kevin Garnett was 6-21 from the field for 13 points, and Paul Pierce was 2-14 from the field for 6 points.
Despite this woeful shooting the Celtics remained close right to the end, and still had a chance to win as the fourth quarter came to  the final whistle.
If the Celtics forget to show up tonight look for the series to be knotted at two a piece tonight.