Hooped Up | May 17, 2013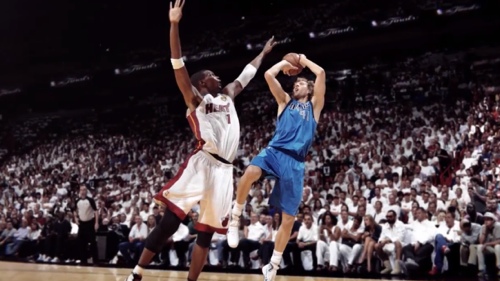 Celebrating current players on their way to becoming legends because of successful Finals moments that live on forever. The first commercial in the "Forever Is BIG " series features Dirk Nowitzki making his trademark fade away jumper in Game 6 of the 2011 NBA Finals against the Heat.
Then the commercial shows all the depiction of Dirk suspended in that very moment across the world in various ways, from cakes to clocks, representing the different ways the moment is remembered.