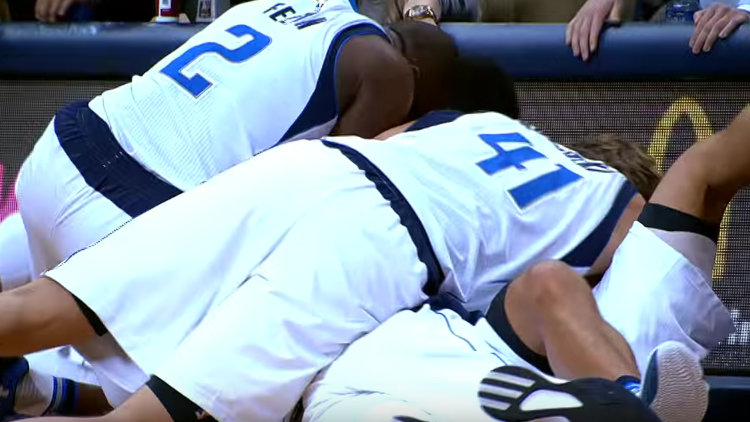 Deron Williams nailed a clutch buzzer-beater with just 1.5 seconds on the clock in double overtime to sink the Kings for good in a Texas shootout.
"Rudy came flying at me and I had to dribble in and get a shot off in less than 1.5 seconds, Williams said. It definitely felt good. It was ugly. It's not how we drew it up, but it's a win and that's big for the morale for this team."
Williams finished the night with 25 points on 10-18 shooting from the field and 3-6 from downtown.
MORE HIGHLIGHTS