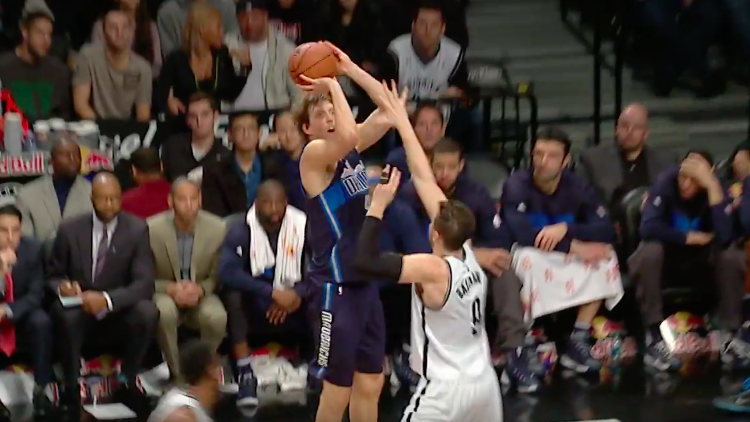 Former MVP and perennial all-star Dirk Nowitzki moved into sixth place on the all-time scoring list, passing Shaquille O'Neal.
"That was a moment I'll never forget the rest of my life," said Nowitzki, who scored 22 points in the victory, giving him 28,609 for his career. "It's surreal passing Shaq, all-time great, legend. I was able to compete against him for a long, long time. I was a fan of his in the '90s. Arguably the most dominant big man ever seen in this game. It's sort of weird that I'm up there now with all these legends, but like I always say, I'm really going to enjoy this once my career is over."
6

— Dirk Nowitzki (@swish41) December 24, 2015
Still very productive at 37 years old, this season Nowitzki is averaging 17.5 points per game shooting 48.3% from the field and 40.4% from downtown.