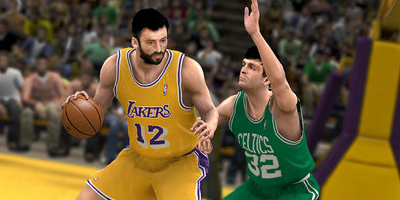 NBA 2K11 drops on October 5th, but for now to hold you over till then. You might want to grab the demo version available on Xbox 360 and PS3. In the free demo, you can either be the 2011 Boston Celtics or LA Lakers and the action is only one-quarter long, lasting 4 minutes. I already played it a few times last night and you can see the improvements 2K made to keep their huge lead on EA Sports.
My only disappointment with the demo is that it didn't come with any Michael Jordan stuff, since that's all I've heard about over the last few months. But who am I to look this digital gift horse in the mouth.
Game play video from the demo, after the jump.