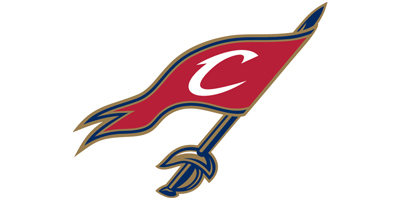 Game On!
Well for those of you who couldn't tell, I (like Mike Brown) was fired up after the lackluster effort the Cavs handed out in Game 2 on Monday night. So I took a couple mental health days to get back on track because, as LeBron said, now is not the time for panic.
And if the King himself is not panicking, who the heck am I to be panicking?…
King James Gospel


LeBron James Pays Homage to the Mothers in His Life
LeBrons James' mother, Gloria James, was 16 years old, just a girl, when she had her first and only child, a son. The boy's father was long gone, so he took his mom's last name. At first, she had her own mother to lean on, to turn to for help raising the boy. Then a heart attack stole her away on Christmas morning, when Gloria was 19. She would have to bring up LeBron James on her own. She did. And she brought him a mighty long way.
Now 25, the NBA superstar is one of the most celebrated players in the history of the sport. On Mother's Day — and every other day — he gives his mom all the credit for what he's become. He knows who he is because of her, and he feels this deeply. His awe for her leaves him a little tongue-tied. "I don't have the words, I can't sit here and explain," James says.
But after a short pause he goes on. "I had my mother to blanket me, to give me security. [When I was] growing up, she was my mother, my father, everything. To grow up in a single-parent household, to see what she could do all by herself, that gave me a lot of strength."
WebMD

O'Neal has yet to return to form
Maybe it's time to start worrying about Shaquille O'Neal. In the first round of the playoffs, he was terribly outplayed by Bulls center Joakim Noah.
His uninspired play has continued against the Celtics. He's averaging 10 points and 4.0 rebounds in the first two games of the Eastern Conference semifinals. The 38-year-old O'Neal is shooting just 36.4 percent from the field (8 of 22).
"We need him to get some kind of rhythm," LeBron James said. "We need him to get going."
O'Neal said he's used to being a bigger part of the offense.
"I'm used to taking 30 or 40 shots a game," he said. "I just have to make my chippies. It's only my sixth or seventh game back. I won't miss them all."
The News-Herald