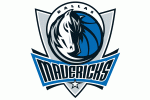 The Dallas Mavericks have signed free agent forward Tim Thomas. The 6-foot-10 Thomas, a 12-year veteran, played for the Los Angeles Clippers, New York Knicks and Chicago last season. He averaged 8.5 points and 3.1 rebounds in his 64 games, 36 with the Knicks, 18 with the Bulls and 10 with the Clippers. He played 19 1/2 minutes a game.
Thomas has made 946 career 3-pointers, shooting 37 percent from long range in 806 games. He made 41 percent of his 3-point attempts last season.
Terms of the deal were not disclosed Tuesday. Thomas has also played for Philadelphia, Milwaukee and Phoenix.