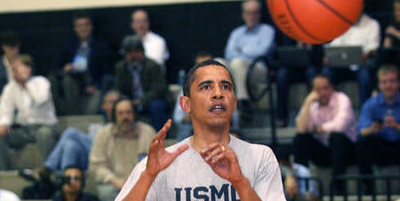 If you're a part of the Cleveland Cavaliers management group the name Jay-Z makes you more and more nervous the closer 2010 comes. Â But if your an American that seeks change, Jay-Z and LeBron James collaborating for a Barack Obama rally sounds like music to your ears.
This upcoming Wednesday, both LeBron James and good friend and possible future boss Jay-Z will host a rally to encourage people to get out and vote early for presidential shoe-in Barack Obama.
According to the AP, the rally will take place in the Quicken Loans Arena in Cleveland and Jay-Z will perform for free.
Yes We Can…have the future President, Def Jam President and the King on the same team!