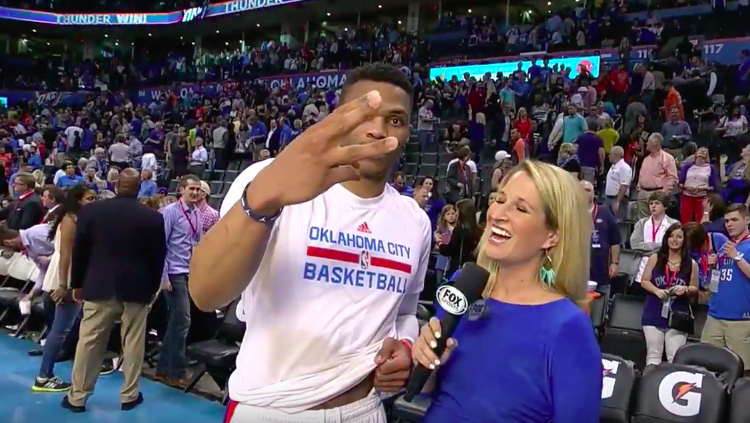 Russell Westbrook led the Thunder charge over Portland, picking up his 12th triple-double of the season with 17 points, 16 assists and 10 rebounds. Tasked with defending Westbrook on occasion, Damian Lillard saw what he expected from the all-star point guard.
"He's a handful," Lillard said. "He was coming off pick-and-rolls, making plays for guys, and they made shots. I didn't think he did anything different tonight than what he does all the time."
Westbrook now has 31 career triple-doubles.
MORE HIGHLIGHTS