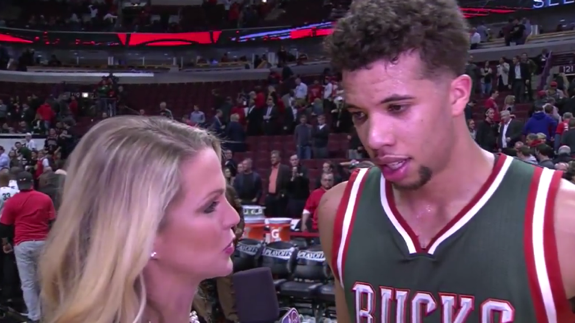 Milwaukee Bucks point guard Michael Carter-Williams kept his teams season alive, scoring 22 points, eight rebounds and dished out nine dimes to force a Game 6 in Milwaukee.
"We've got Game 6," Bucks coach Jason Kidd said. "We didn't just come down here because we've won one game. Some people look at it as house money. You can always talk about the future, but we don't really understand what the future holds for us.
"We've got to stay in the present. This is what this team has done all year. They've worked their tails off, and they've put themselves in this position to make it a series."
Game 6 of the series takes place Wednesday night.
H/N MWJS