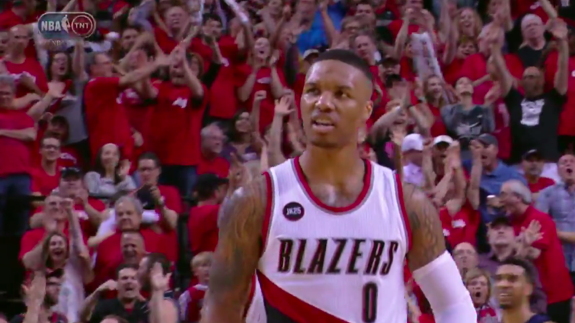 Damian Lillard finally got back on track at the right time to save the Portland Trail Blazers season with 32 points and seven assists in a Game 4 win over the Grizzlies.
"The big thing we've been talking about is having heart and playing with pride and just not being swept," Lillard said. "People always say, 'Nobody's ever done it, coming back from 0-3.' And we didn't want to focus on that. We wanted to focus on today and doing everything we had to do to give ourselves a chance to keep playing.
"So in the huddles, I wanted to just do my best job of keep reminding the team that, 'Hey, this is it. We have to stay locked in, keep playing with energy, keep pushing the ball,' just the things that we might not even recognize we're doing. Just kind of bring it to light consistently, so we don't forget what's giving us a chance in the game tonight."
Game 5 will take place Wednesday.
H/N Oregonlive